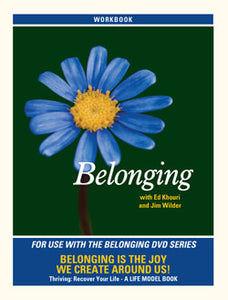 Belonging Participant Workbook
The Belonging student workbook is beautifully designed. The 184 pages contain all the instructions for the more than 60 Belonging exercises. This workbook includes all worksheets for homework and exercises in class. All the teaching video notes are included along with room to make your own notes on significant parts of presentations.
Belonging is training and every Belonging participant will need the materials to record, observe, share and organize their training experience. Discounted prices are available on workbooks for facilitators with an Open Group or Institutional/Teaching license for Belonging.