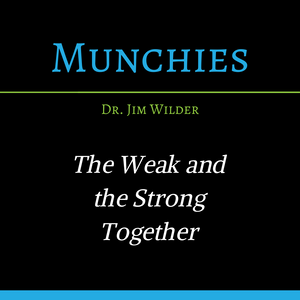 The Weak and the Strong Together (Munchies - MP3 Download)
Real changes in character for both the weak and strong only take place when the two are together. Without the weak, the Gospel becomes a series of good ideas for people with strong characters. Without the strong near them, the weak do not mature.
How to bring both groups together in joy is at the center of the Life Model.