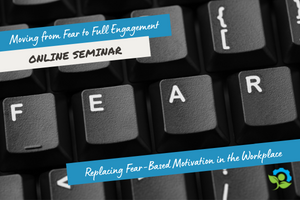 Moving from Fear to Full Engagement Seminar
Do you know that workplaces today are filled with fear?   
Fear of COVID 
Fear of having to work with that one person who just gets on your last nerve 
Fear of missing a deadline or disappointing your team?  
And more… 
God designed our bodies to use fear to escape danger. God didn't design our bodies to live in a constant state of fear.  Living in fear, with our bodies surging with powerful hormones, all day long is killing us. 
What is the solution?
This insightful online Seminar will help you:  
Understand fear and your work  
Diagnose what drives you: fear or desire? 
Help you Deal with Fear Bonds for Business 
Begin to drain fear from your team 
Take steps to create a fearless workplace by becoming fearless people
Two Breakout Sessions
Experience two interactive Breakouts on the topic of fear and toxic motivations.  Walk away with practical tools that you can apply to your work right away. 
Presented by Dr. Jim Wilder, Rev. Ray Woolridge, Michael Sullivant, and Michel Hendricks. 
NOTE: After you purchase this seminar, an email will be sent to you with a link to access the recordings. Please check your promotions and spam folders if you do not see the email within a short time after purchase. If you need assistance, email info@lifemodelworks.org.