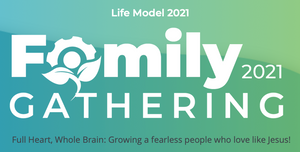 Family Gathering 2021
Be introduced to the Life Model, participate in Immanuel Prayer, be inspired through speakers and testimonials, discover how the Life Model is impacting others, and hear how Life Model Works is growing a fearless people who love like Jesus.
The plenary sessions from Jim Wilder, Ray Woolridge, Amy Brown, Michael Sullivant, Margaret Webb, Michel Hendricks, and more!
*You will receive an email when they are prepared with a special link exclusively for those who purchase the recordings.
May God use these presentations to further the your transformation!