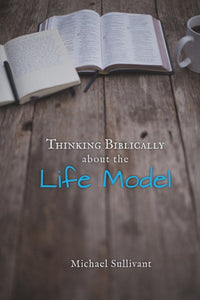 Thinking Biblically about the Life Model
Is the Life Model Biblical?
Have you been exposed to the teachings and practices promoted by Dr. Jim Wilder and the Life Model? Has your life or relationships been positively impacted by experiences with the Life Model?
If so, have you wondered where you can clearly find its tenets in Scripture?
In this book, Pastor Michael Sullivant sets forth a number of biblical passages in which the foundational concepts of the Life Model are embedded and from which its practical applications can be derived.
Sullivant then takes head-on the nine most frequently asked questions of Dr. Wilder regarding the Life Model.
Sullivant's insights will equip proponents of the Life Model to more profoundly connect their experiences with Scripture and will even intrigue skeptics because of the unique angles by which he approaches the selected biblical texts.